Associate's Programs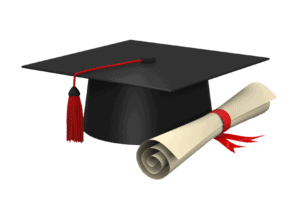 Resurrection Bible College (RBC), offers the following program for the beginning student., This program is recommended for anyone who have not completed at least 60 semester hours of college level work. Students may receive advanced standing in the program through transfer credits and, in instances where the student is well-qualified, through life time credits.
The Associate of Biblical Studies program primarily consists of training in key Bible books and theological topics. The Associate of Biblical Studies program is an advance-at-your-own-pace program. Most students will complete the program in less than two years.
NOTICE: IF YOU ARE INTERESTED IN OUR ASSOCIATE PROGRAM CLICK ON "READ MORE"
Associate of Arts in Biblical Studies (A.B.S.)
The purpose of the Associate of Biblical Studies program is to give the student solid preparation for the Bachelor of Ministry and Bachelor of Theology programs here at RBC. The program consists of eight courses, which are equivalent to sixty hours of study.